Our handy quiz helps you plan your perfect journey!
Choosing a vacation destination can be tricky, and choosing the perfect package to suit your unique needs even harder. We all want our vacations to be meaningful, memorable and, well, magical – but how do we pick the perfect spot?
Choose a package that's aligned with your values.
What is it that really matters to you? What makes your soul sing and makes you feel completely at one with yourself? If you can identify your core values you can translate those to your vacation package…
Ask yourself these 3 fun questions to help you find what's right for you:
1. When do you feel most happy?
a.     During a new & exciting activity
b.     On my yoga mat
c.      Hiking in nature
d.     Reading or learning about a new culture
2. Your perfect birthday gift would be:
a.     A new surfboard or bike (or similar piece of gear)
b.     Handmade coconut oil moisturizer with essential oils
c.      A new camera
d.     A gift certificate for your favourite bookstore
3. Your favourite clothes store is:
a.     MEC
b.     Lululemon
c.      Etsy
d.     The whole world is my clothes store!
If you answered mainly:
A:
A vacation with fun and challenging activities would suit you! The perfect package would include yoga or similar stretching exercises to keep your body and mind in balance and your adrenal system healthy! Ensure the meals are nourishing and wholesome too as you'll be burning lots of calories!
Try this:
Practice, Breathe and Surf Costa Rica with Chris Duggan & Natalie Rousseau: A seven-day adventure and yoga retreat in idyllic Mal Pais, Costa Rica
November 22 – 29, 2014
Package highlights:
Twice-daily yoga classes
A choice of 3 included activities + many more as optional extras
Choose activities such as surfing/SUP, horseback riding, zip lining canopy tour, 4WD tour
Optional spa services to relax your muscles!
3 delicious & healthy meals a day
B:
A vacation with  a combination of physical exercise and opportunities to explore local communities and sites would suit you to a tee! Stops along the way to mingle with locals and explore artisan crafts would be a bonus. Look out for packages that offer more than yoga – meditation, health consultations, time for outdoor activities or spa services will provide a more fulfilling holiday experience!
Try this:
Bali Bliss Retreat with Michele Labelle: A Transformational Yoga & Meditation Retreat in Magical Bali
Package highlights:
7 yoga classes and meditation practice
Visits to Uluwatu Temple, Ulun Danu Temple and Brahma Vihara Arama Buddhist Monastery
Cultural Immersion & Homemade Lunch at Pacut Village
Snorkelling Excursion to Menjangan Island
Optional Excursions and Spa Treatments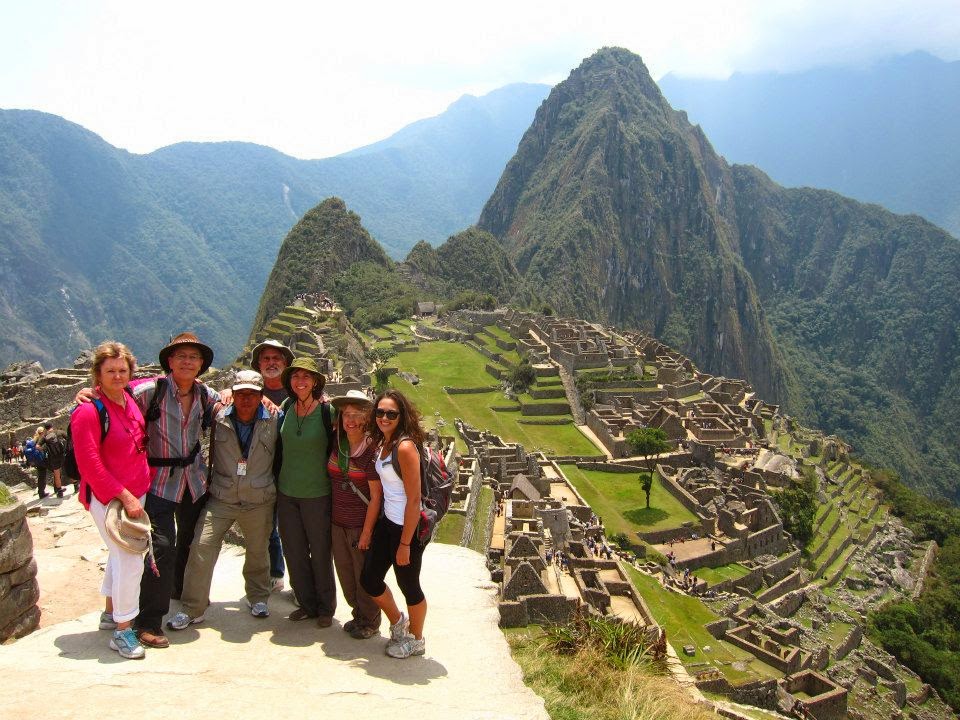 C:
You need a vacation package that understands and honours your connection to the natural world. A package that provides opportunities to spend time alone or as part of a group at some of the world's natural, sacred sites would be a great choice! Look for packages that allow you time to explore independently and really breathe in your surroundings. Also look out for holidays that include visits to local communities and artisan craft markets for gifts to bring back home.
Heart of the Pachamama with Puma Quispe Singona: Celebrate the Transformative Energy of the Spring Equinox in Sacred Peru
September 17 – 24, 2014
Package highlights:
Entrance to Machu Picchu for TWO DAYS
Travel with Andean Medicine Man, Healer and Wisdom Keeper, Puma Quispe Singona
Visits to Sacred Sites and Temples
Authentic Community Immersion
Special Spring Equinox Ceremony
OR this:
Sacred Path Of Quetzalcoatl-Kukuulkaan with Miguel Angel Vergara: A Journey to Discover Your Potential in the Land of the Toltec & Maya (Mexico)
December 1 – 9, 2014
Package highlights:
Travel with author and Maya Master Teacher, Miguel Angel Vergara
Participate in meditations, rituals and ceremonies at the sacred sites
Lectures by Miguel Angel Vergara to illuminate the significance of the sacred sites we visit
Visit the Museo Nacional de Antropología in Mexico City
Learn how chocolate is made at the Ecomuseo del Cacao near Labna
D:
You need a vacation package that speaks to your creativity and thirst for knowledge. Look for holidays that include opportunities to engage in creative pursuits, ideally with a skilled tour leader who shares your passion for the written word. Journeys to countries and sites of historical and cultural significance will appeal, as will trips that depart from the usual tourist trails and allow you to more fully understand the culture of a country.
Try this:
A Sacred Journey to Turkey with Phil Cousineau: Long Conversations in the Land of Troy, Rumi and the Goddess
October 10 – 22, 2014
Package highlights:
Travel with author, presenter and scholar Phil Cousineau
Daily engaging and enlightening Conversations with Phil
Guest talk by Bedri Baykim, renowned Turkish artist, residing in Istanbul
Private Whirling Dervishes Ceremony in Konya
Exceptional visits to some of Turkey's most famous and sacred sites
OR this:
The Heart of Ancient Greece: An Odyssey with Phil Cousineau: The Myths, Heroes, Gods and Goddesses, and Sacred Sites of the Classical World
September 21 – October 1, 2014
Package highlights:
Travel with author, teacher and filmmaker, Phil Cousineau
Insightful Group Discussions and "Long Conversations"
Visit the Acropolis, Parthenon & Theatre of Dionysus
Visit the Site of the Ancient Olympics and the Olympic Museum
Visit the Dream Temples of Asclepius & the Ancient Amphitheater in Epidaurus
A complete mix of As, Bs, Cs & Ds:
Visit Sacred Earth Journeys to read about all of our vacation destinations and packages to suit you! We also take bookings for yoga retreats in Canada and beyond, and are sure to have something to suit your unique needs! Or contact us to organize a group vacation package for your family, friends or business and let us show you how to translate your values into a perfect holiday!
Bon voyage!
~ Kim Bridgett