Whether your yard is still buried deep under snow or those first buds of spring are starting to peek though, February is a perfect month to start your vacation planning.  Here we round up our 2015 sacred journeys: from a writer's retreat in Ireland to an Ayurveda program in India, we're sure to have something to nourish your spirit.
Women's Spiritual Art Journey in Bali with Mooh Hood and Lori Goldberg: A Transformative Travel Gift to Yourself, March 12 – 23, 2015
Women's Spiritual Art Journey is a rare opportunity to participate with a small group of women to engage with the local Balinese, explore the lush landscapes, pray at the Mother Temple, immerse in the Holy Springs and tap into your creative process and create a daily art journal (no experience needed). You will be travelling with Bali expert Mooh Hood and artist Lori Goldberg on this journey of profound connection and discovery. Read the full journey details on our website. 
There are a couple of spots remaining on this life-changing journey – book now to secure your place! 
A Spiral Journey into the Heart of Ireland with Phil Cousineau: Explore the Mythology, Arts and Spirituality of the Ancient and Modern Celtic World, September 19 – 30, 2015 (with a Dublin Extension, Sep 30 – Oct 3)
Join writer and filmmaker Phil Cousineau as he leads you on a journey that spirals into the heart and soul of one of the most unique cultures in the world seeking the presence of Ireland's great trilogy of "myth, poetry and magic" through its incantatory storytelling, hypnotic music, and the sheer beauty of glorious countryside. The journey includes visits to the Aran Islands, Cliffs of Moher, Yeats' Tower, Galway, Croagh Patrick and Donegal Castle as well as the vibrant cities of Belfast and Dublin (extension). With special guest appearances by local writers scholars and cultural leaders, and dedicated time for daily discussions and journal writing, this is a culturally and spiritually rich tour not to be missed. Discover more here.
Heart of the Pachamama with Puma Quispe Singona: A Sacred Journey of Healing, Andean Medicine and Energy Work in Peru, October 2 – 12, 2015
Our journey to Peru this year is focused on healing and happiness. You'll have an opportunity to work with the powerful yet gentle San Pedro (Wachuma), an ancestral medicine that was used in ceremony thousands of years ago to liberate heavy energy from the emotional and psychological temples. Puma will skillfully guide you through sacred temples, local communities, ceremonies and energy work as you heal and find a profound sense of happiness. Our journey includes visits to Machu Picchu (over 2 days), Chinchero, Ollantaytambo, Pisac, Raqchi and the Uros Islands as well as more places that you can read about on our website.
The Connemara Writer's Retreat with Phil Cousineau: A Seven-Day Writing Retreat in the Wild West of Ireland: A Mythopoetic Approach to Crafting Your Story, October 6 – 13, 2015
Phil Cousineau will combine his popular mythopoetic (literally the making of stories) approach to writing with the nine-stage creative journey model presented in his book, Stoking the Creative Fires. Each participant will have the opportunity for one-on-one consultations with Phil and will be encouraged to spend time developing a manuscript in a safe and invigorating atmosphere rather than critiquing other participant's work. Over the course of the week you will enjoy the chance to replicate the ideal writing life, which is a dynamic balance between creative solitude and social immersion, and learn how to best present your work in the ever-changing world of publishing. For more about this retreat, including the excursion to Inishbofin Island, please visit our website.
Sacred South India Yoga Adventure with Michele Labelle: A Spiritual Journey to Connect to Your Inner Light, November 15 – 30, 2015
Join meditation and yoga teacher Michelle Labelle on an adventure through South India that promises to awaken all your senses. You'll visit the sacred temples of Tiruvannamalai, gaze at the exquisite rock carvings in Mamallapuram, and discover the beautiful ancient town of Fort Kochi. Learn to make authentic southern Indian cuisine with Chindi Varadarajulu and participate in the stunning festival of lights, Karthigai Deepam. Daily yoga with Michelle Labelle plus a blissful 3-night stay at the Isha Yoga Center make this the perfect way to visit India while deepening your own yoga practice. Visit our website to read more about this incredible journey.
Maya Temples of Transformation with Freddy Silva & Miguel Angel Vergara: Yucatan: Ancient Academy of the Spirit, December 5 – 13, 2015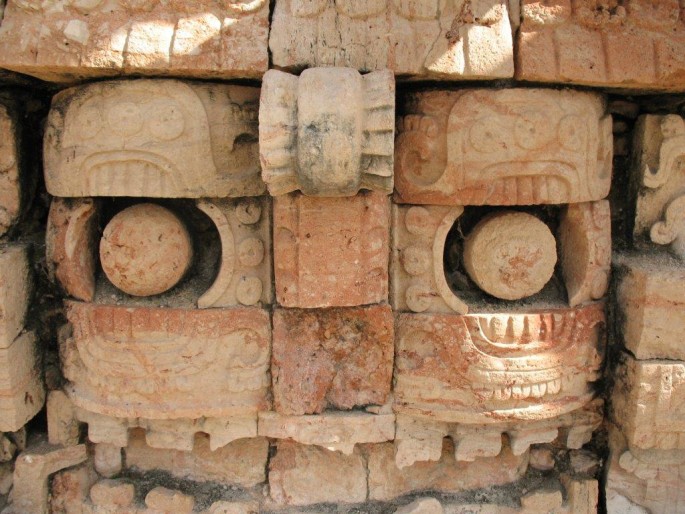 Our Mexico journey explores Maya temples and integrates the spiritual and practical aspects of the temple teachings. It is about experiencing the subtle energy of place; the Mysteries teachings of the Maya; the thinking that lay behind temple design; and the experience of the spirit of place that develops that latent god residing within all of us. This journey takes you through the Yucatan, from Ek Balam to Chichen Itza, Uxmal to Mayapan, Labnah to Oxkintok, with tour leaders best-selling author and one of the world's leading researchers of sacred sites, Freddy Silva, and Maya Master Teacher Miguel Angel Vergara. A journey filled with wisdom, history, sacred culture, meditations, talks and ceremonies. Read more here.
Ayurveda Health & Healing Retreat in India: Panchakarma (PK) Healing Programs for Your Optimum Physical & Spiritual Health, December 20, 2015 – January 30, 2016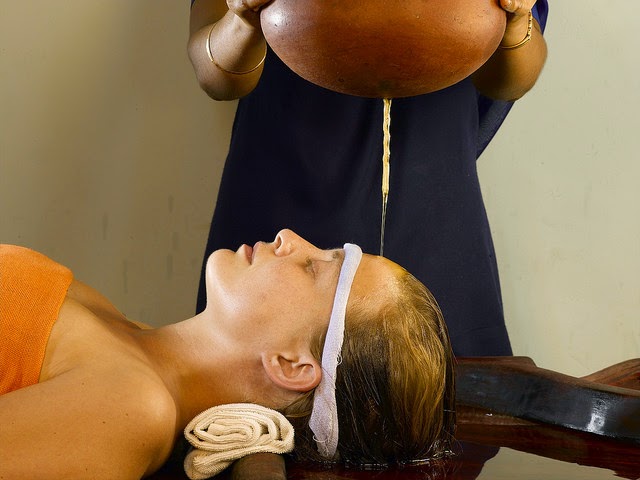 We are very excited to be working with Ayurveda expert Jaisri M. Lambert to bring you this unique healing program in Coimbatore, India. You can choose from a 41-day or a 21-day Ayurveda Healing Program, and can also book your spot at the International Ayurveda Conference. The programs take place in the tranquil oasis of the Vaidyagrama Healing Village, and include consultations with the onsite medical team and a range of treatments (including Panchakarma (PK)) intended to deeply cleanse and rejuvenate the body and mind, supporting profound healing. For more about this unique program offering please visit our website.
Full details of all these wonderful journeys can be found on our website.
~ Kim Bridgett/Sacred Earth Journeys