Although this beautiful island remains largely undiscovered by western tourists, Tahiti's vibrant culture, jaw-dropping landscapes, and mesmerizing history make it a must-see destination for travelers looking for life-changing experiences off the beaten path.
Don't believe us? Here are 5 Things You Probably Didn't Know About Tahiti (that will spike your desire to visit).
1. Tahiti is part of France
Tahiti is the largest island in French Polynesia, an overseas country of the French Republic made up of 118 islands and located 5,700 km east of Australia in the middle of the South Pacific.
The capital of French Polynesia is Papeete, which is located on the island of Tahiti. Other islands in the archipelago include the beautiful Moorea and the world-renowned paradise of Bora Bora. Despite being a part of France, French Polynesia has its own government and a very strong sense of identity built over thousands of years.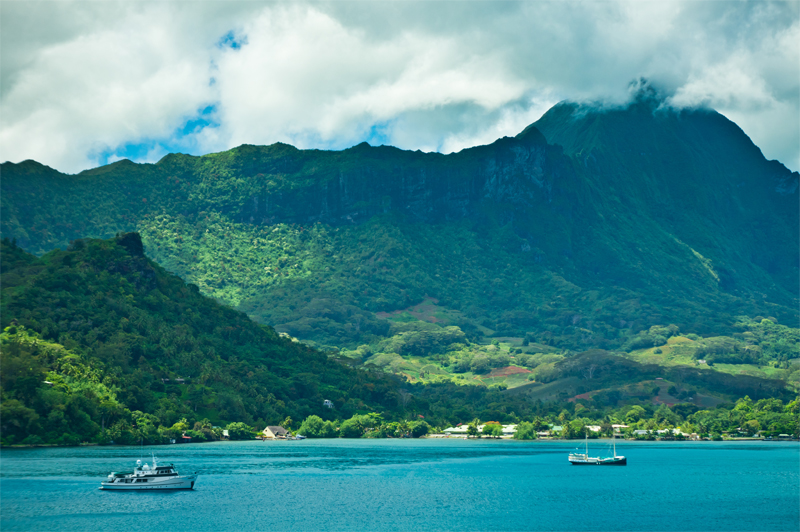 2. Tahiti is home to the original "tattoo"
While many cultures around the world lay claim to the timeless tradition of tattooing, one thing is for certain: the word tattoo originated in French Polynesia.
Derived from the Tahitian word tatau, tattoos have long been considered signs of beauty in many cultures. Such is the case in Polynesian culture. Before colonization, tattoos were ceremoniously applied to the body when young people reached adolescence.
While this tradition was lost for years, a new wave of Tahitians pushing for cultural resurgence has started practicing this traditional form of art in an effort to revive pre-colonial Polynesian customs.
3. Tahiti is a hidden gem
Off the beaten path is almost an understatement when we talk about Tahiti and the rest of French Polynesia. To put things into perspective, Hawaii receives more tourists in a day than Tahiti does in a year, making Tahiti one of the most exclusive destinations in the world and ensuring that it remains as pristine as possible.
4. It inspired the works of two of the world's most prominent painters
Henri Matisse and Paul Gauguin, two renowned 20th century French artists, both lived and worked in Tahiti during different periods of their lives. The work they produced during these periods is a testament to the beauty of these islands and their people and will inspire travelers to visit these distant shores.
5. Did we mention the landscapes?
We'll let the pictures do the talking here.
Travel to Tahiti with us!
Join Michele Labelle on a transformational yoga and personal retreat to the magical island of Moorea in French Polynesia.
On this unforgettable retreat to one of the most beautiful islands on Earth, Michele will lead you in an immersive experience of personal transformation through yoga, soul searching exercises, ritual, writing, and communing with nature to expand and allow the passions of life to awaken your authentic self.
Learn more about this life-transforming trip, which runs from November 9-17, by clicking here.