When people think of Mexico, they often picture golden sands, tacos, tequila, and the party city of Cancun. However, Mexico has so much more to offer than just these things. Mexico is home to many ancient and sacred sites that are significant to Mayan Culture. The Yucatan Peninsula alone has an extraordinary spiritual legacy with more than 2,000 Ceremonial Centers, plus countless Caves and Cenotes that can take you back to the oldest ages lived by Humanity.
When planning a trip to Mexico, if you really want to get the most out of this country, and leave feeling transformed, creating an itinerary that takes you to a selection of sacred sites is a must. Our journey to Yucatan, Mexico: Maya Sacred Knowledge of the Summer Solstice with Maya master teacher Miguel Angel Vergara, has been expertly designed to take pilgrims to several of these important sites and creates an environment conducive to spiritual and personal growth. 
To help you plan your journey to Mexico, below is a travel itinerary detailing some of the best sites to visit for a spiritually transformational journey.
Yucatan, Mexico Travel Itinerary: Where to go?
Uxmal
Uxmal (which literally means 'thrice built') was a Mayan city in the Yucatan region of Mexico. Today it is a world UNESCO heritage site. It houses the ruins of an ancient town thought to have been inhabited since 800BC, however, most of the structures you can see at this site today were estimated to have been built around 700AD to 1000AD. Many of these structures are still of good quality, meaning you can wander around this site and feel as if you have been transported back to the time of this great civilisation. The place is a perfect example of advanced engineering and visitors are able to see the intricate decorative patterns and the frequent imagery associated with the rain god, Chaac.
Mayapan can be relatively busy so we recommend visiting at a time where it is likely to be quieter, such as early in the morning or later on in the evening. Make sure to wear comfortable shoes as you will want to wander around and explore all of the pyramids, you may even choose to climb up some of them. Limited to no refreshments are available at the site so make sure you bring plenty of water and enough food.
Kabah
A short journey from Uxmal (it can be visited on the same day) is a Mayan portal known as Kabah. This is the location where the Maya built a beautiful archway to connect with different levels of consciousness. This site is definitely worth a visit and the architecture of the place is thought to be one of the most outstanding examples of Puuc architecture in the Yucatan peninsula.
From Kabah you can also follow the Puuc route which includes other prehispanic, Mayan sites such as Uxmal, Nohpat, Sayil, Xlapak and Labná. Kabah tends to be a lot quieter than other more well-known sites so it can be a wonderful place to experience the power of the Mayan times away from the crowds.
Mayapan
This pre-Columbian site is known as "The Golden Banner of the Maya" and is located just 40km southeast of Merida. This is the location where the Mayan Master KuKuulKaan spent his final years teaching his disciples the Sacred Knowledge and Cosmic Wisdom.
At this site, there is a large pyramid, ​​the Castle of Kukulcan, which you are able to climb up and can spend some time in reflection or practicing mantras to connect with the Mayan portals to another dimension. To the south is a circular temple and to the east a temple with a serpent column. The art and architecture of this ancient city are thought to be imitative of Chichen Itza.
After the decline of power at Chichen Itza, Mayapan became the dominant political and religious power in the Yucatan region from about 1200 to 1450. This site is well worth the visit and is a less crowded alternative to Chichen Itza. 
Cenotes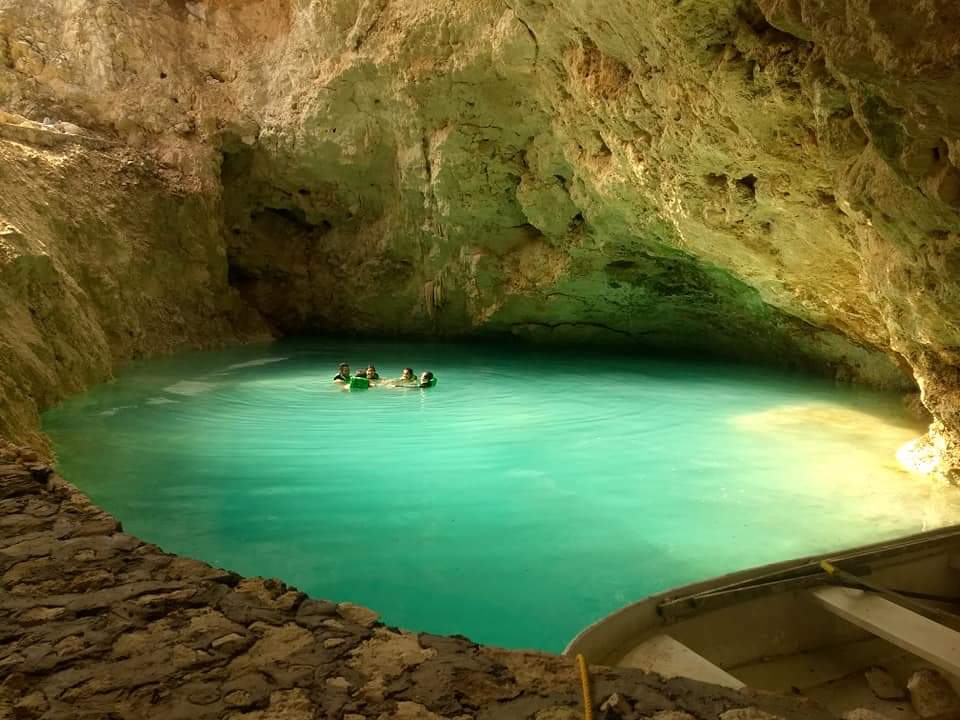 Cenotes are natural sinkholes that are filled with fresh water. There are over 3,000 cenotes in the Yucatan region of Mexico. As there are very few freshwater streams within this region, many settlements were built around these cenotes including Chichen Itza and Tulum. While these sinkholes played an important role in the survival of the Mayan civilization they were also believed to be portals to the underworld and many of these sites contain offerings to the gods, for example, at the Sacred Cenote of Chichen Itza (Cenote Sagrado), Mayans paid tribute to the god of rain, Chac.
When visiting this area, it would be a shame to miss out on visiting these sacred and beautiful natural wonders. There are so many to choose from, some being more crowded than others. On our journey, we will travel to the Cenote Santa Cruz in Homun with its pristine waters and unique stalactites nestled within a jungle of trees and fauna. Guided by the Maya Masters of Light, you will be cleansed and gain strength, emerging from this Cenote feeling like a new person.
Mexico Travel Itinerary: What to Do?
Take part in guided spiritual practices
Throughout our journey to Mexico for the summer solstice, pilgrims are guided by Mayan teachers through practices and sacred ceremonies. We will visit all of the sites mentioned above and engage in meditations and ceremonies that encourage us to connect with our inner priests or priestess and engage in ancestral and ancient healing. We also partake in practices with the intention of connecting with other dimensions and levels of consciousness to receive valuable teachings that can be used in our everyday modern life.
In the old times, during the Summer Solstice, Father Itzamna guided special ceremonies in the temples, cenotes and other sacred places, with the purpose to guide people to another frequency and connect with the existing portals. To prepare, the people fasted, meditated and cleansed their bodies. In the ceremonies, Father Itzamna used specific mantras to allow them to enter the portal, in a spiritual way, where sometimes they would connect with the 4th and 5th dimensions, bringing new messages to the people, and expanding their wisdom. On our journey, Miguel Angel will use the special mantras in our ceremony to open the channels for you to raise your vibration to connect with the portal here and in all the sacred sites we will be visiting. This powerful practice asks the Heart of the Sky and the Heart of the Earth to assist us in all the activities we do. To celebrate the Light and to enlighten us and open the doors for us to connect spiritually with the Maya Dimensional Portals.

We hope you enjoy using our Mexico travel itinerary as a guide for your next journey to Yucatan, Mexico, or for an easy, transformational journey, you can join us on our upcoming summer solstice trip.